Blizzard have revealed some class tier sets coming with the 10.2 Amirdrassil, the Dream's Hope raid! We only got a look at 9 of the sets, and didn't get any class attributions so you'll have to take a guess at which one is which! Almost all the ones we can see below are definitely pretty stunning. 
Update: in the PvP section of the reveal video, Blizzard showed these two sets as well, which should be recolors of the raid armors.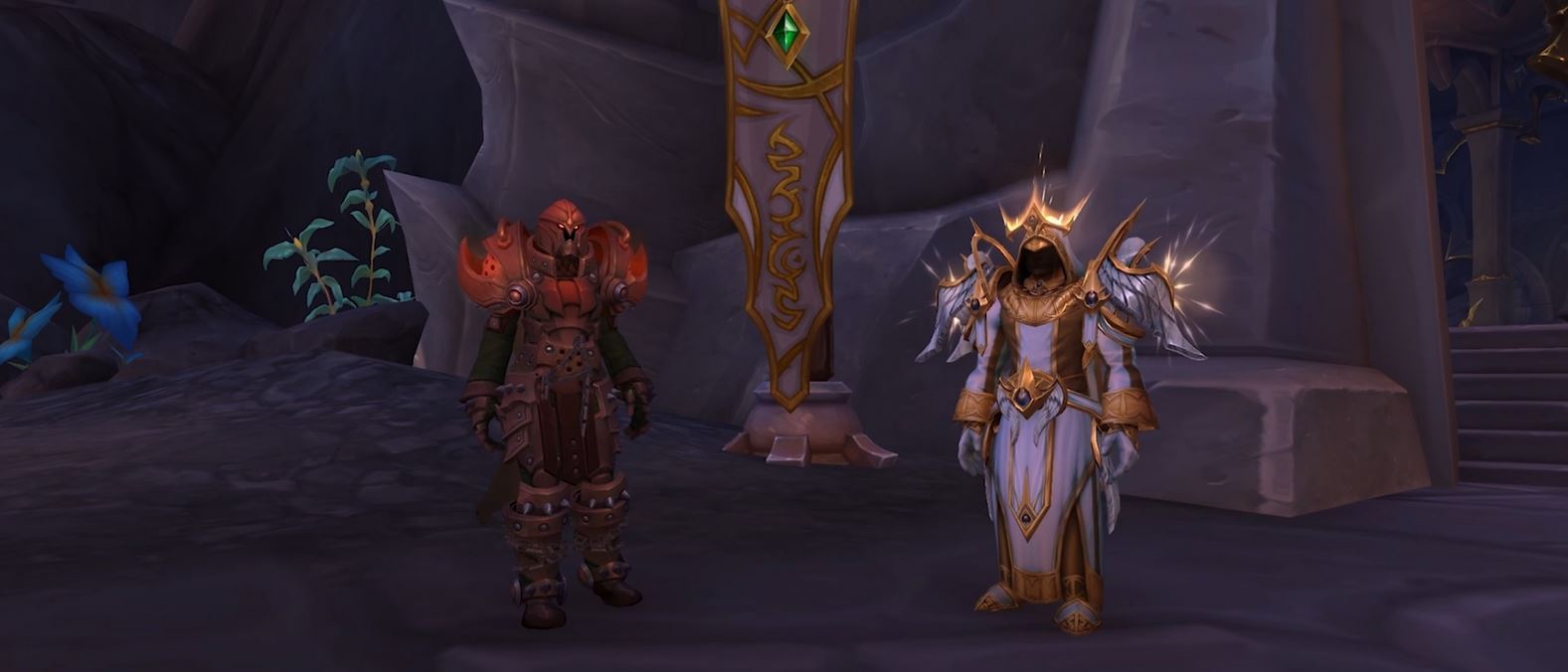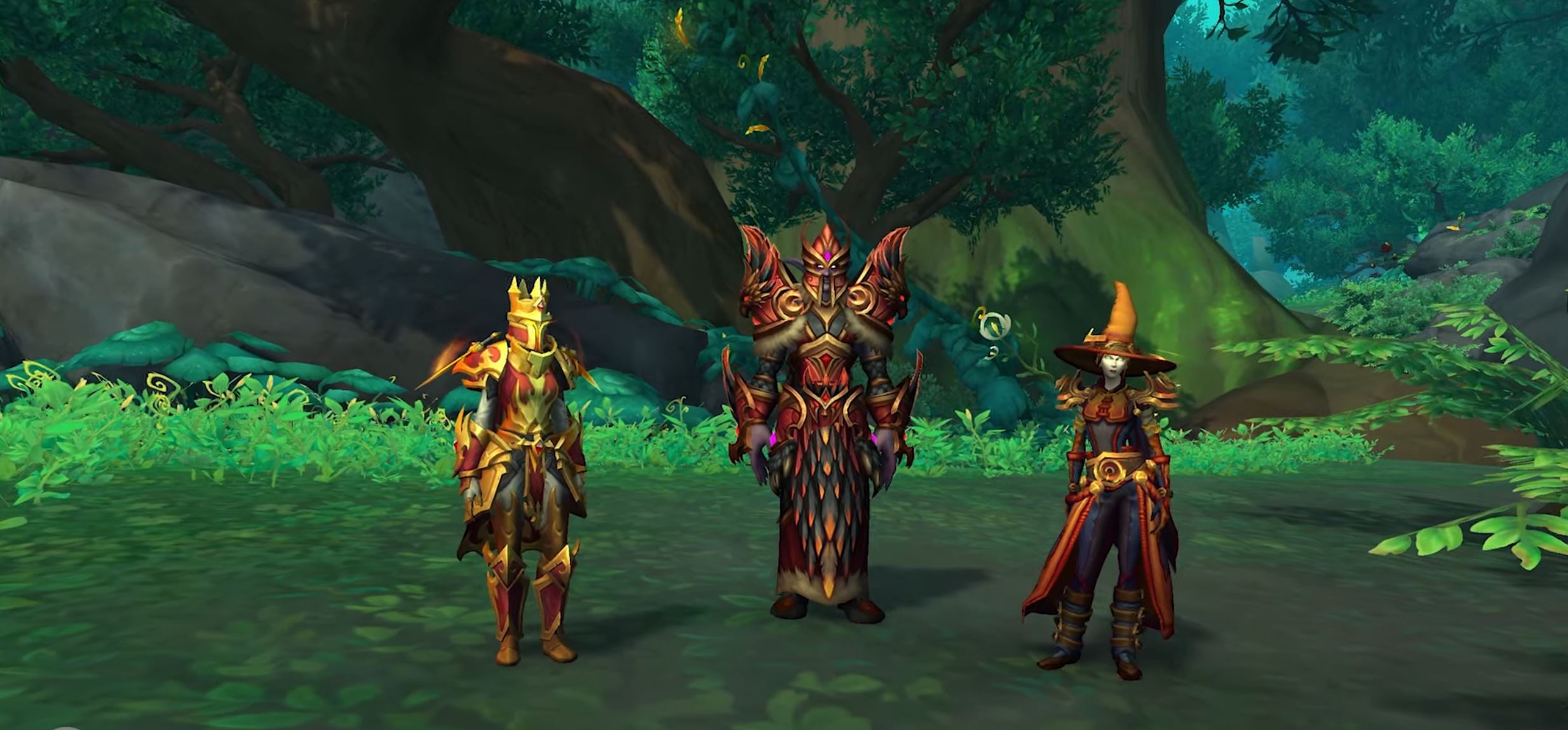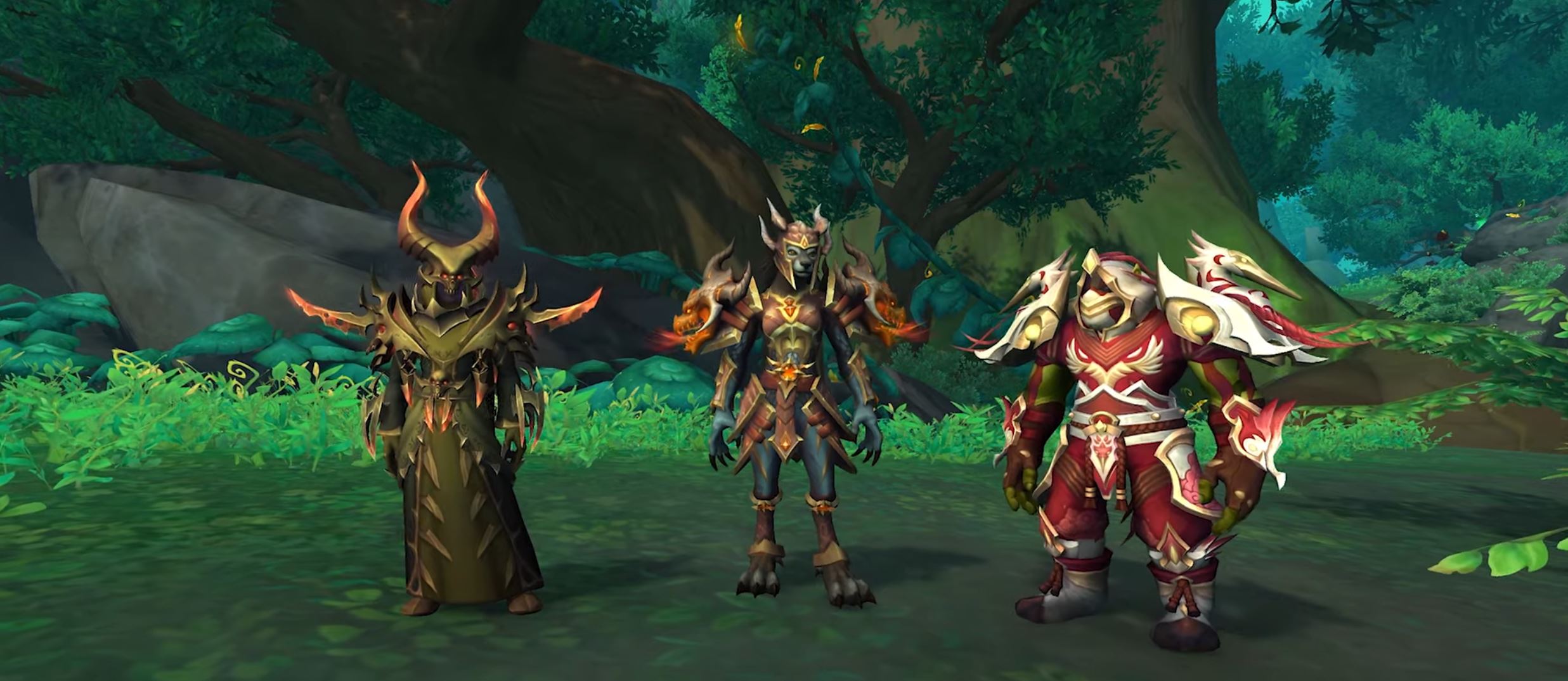 The clearly Death Knight one is certainly our favorite!